Blog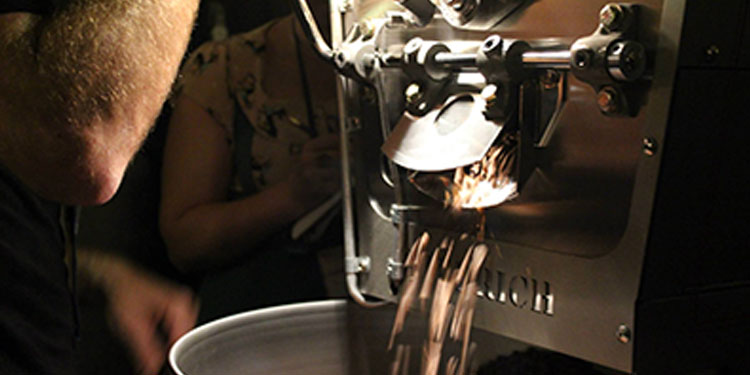 October 14, 2017 | By DiedrichAdmin
DIEDRICH ROASTERS AT THE SPECIALTY COFFEE ASSOCIATION OF EUROPE
It seems appropriate to begin this blog in Dublin Ireland, land of the whimsical romantic heart. As many of you may remember from my days at CoffeeTalk Magazine, my writing was always approachable although at times it was as if approaching a growling dog. Now that I am with Diedrich I will try to keep my roaring down to a dull noise but from time to time it may be hard.
Diedrich is in Dublin to exhibit at the Specialty Coffee Association of Europe's annual conference. This is the last year for this show to be uniquely SCAE, after this it will be some amalgam of the SCAA and the SCAE and it will all be muddled up into some form of coffee supernova that will burst upon the world. I suppose that this is good and inevitable as we realize that as an industry we are truly global and we have many shared interests that have no borders. Over the past 15 years or so, I have watched our industry's focus widen. Our scope now crosses borders, sea lanes, and continents as our businesses have become linked in a tightening web of dependency.
And maybe therefore Dublin is the best place to experience this change. As I sit here looking across a street full of pubs and seemingly endless signs for Guinness, I am reminded of Douglas Adams' warning in Hitchhikers Guide to the Galaxy that the best way to approach being transported off the world as you know it is to first put a couple of pints inside you. So here's to great change, and the chance to be part of it, while raising a pint.
Cheers,
Miles
miless@diedrichroasters.com